Embrace the intersection of innovation and comfort with our range of pleated mosquito screens for doors. As your dedicated partner in creating a safe & elegant indoor environment, we bring you a solution that harmonizes protection, convenience, and aesthetics.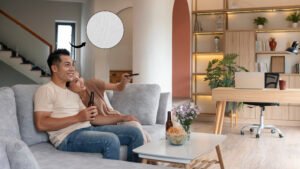 Understanding Pleated Mosquito Nets for Doors
Pleasted mosquito nets are a breakthrough in combating indoor insect concerns, designed with a unique collapsible mechanism. This feature makes them discrete when not in use, providing unimpeded access and an uncluttered view, a stark contrast to traditional door screens.
 Advantages of Pleasted Mosquito Screens for Doors
 1. Seamless Protection
Our pleated mosquito nets act as vigilant guardians, ensuring that mosquitoes and other insects remain outside your home. The promise of a tranquil indoor environment without the concern of insect intrusions becomes a reality with our nets.
 2. User-Friendly
Designed for today's fast-paced lifestyle, our pleated mosquito screens provide easy access through your doors. The collapsible mechanism ensures the net's presence is felt only when necessary, proving its worth, especially for doors with frequent footfall.
3. Enhancing Aesthetics
A blend of elegance and functionality, our pleated mosquito screens complement your interior decor without obstructing views. An aesthetic solution to an everyday problem, these nets enhance your home's beauty while fulfilling its primary purpose.
 4. Built to Last
Quality is at the core of our mosquito screens. With their durable construction, these screens resist regular wear and tear, becoming your long-term ally against insects.
 Reliable Professional Installation
We discourage a DIY approach for installing our pleated or collapsible mosquito screens. A meticulous installation by our trained professionals guarantees optimal functioning and the perfect fit for your doors. Trust our experts for a worry-free setup experience.
 Maintenance Made Easy
To ensure the longevity of your mosquito net, a little care goes a long way. Simple routines like cleaning with a soft brush can keep the net at its best. And when it's time for a thorough check-up or cleaning, our professional team is here to assist.
Pleated mosquito nets for doors are more than just insect deterrents – they represent a lifestyle change that values serenity, convenience, and aesthetics. As you welcome fresh air and captivating views into your home, trust our pleated mosquito nets to keep your indoor spaces peaceful.
Intrigued by the potential of pleated mosquito nets for doors? Explore our comprehensive product range or contact our team for further information. We're committed to helping you find the best solution for your home.
You can visit us at https://phifermosquitoscreens.com/