In a vibrant city like Chennai, where the climate is tropical, ensuring your home is equipped with suitable mosquito screens for windows is not just a preference, but a necessity.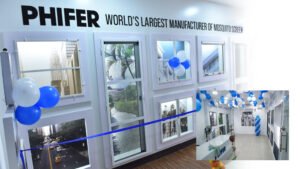 Why Mosquito Screens are a Necessity in Chennai
Chennai's tropical climate can sometimes invite unwanted guests – mosquitoes. They're more than just a nuisance; they can also disrupt the comfort of your home. Our mosquito screens for windows offer an effective solution, providing protection against these pesky invaders, while letting you enjoy the Chennai breeze undisturbed.
 Our Presence in Chennai
We're proud to serve the people of Chennai with exclusive showrooms spread across the city. Whether you reside in Triplicane, Purasaiwakkam, Ayanavaram, Kilpauk, T. Nagar, Tondiarpet, Mandaveli, Ashok Pillar, Arumbakkam, Korattur or Adyar, you can find us in your neighbourhood. We are here to ensure your home is equipped with the best mosquito protection.
 Types of Mosquito Screens Available at Our Showrooms
At our showrooms, you'll find a variety of mosquito screens designed to meet your specific needs. From rolling to collapsible or pleated mosquito screens, we have options that will suit every home and window style. Find the types of screens & fitments we've below
 Customer Testimonials
Our customer testimonials speak volumes about our commitment. Many Chennai residents have found our products and services to be exceptional, often stating that our mosquito screens have significantly improved their home comfort. Their satisfaction is our greatest reward. 
Want to explore our range of mosquito screens? Visit our nearest showroom Showrooms – Phifer Mosquito Screens and experience our quality first-hand. For any queries or to schedule a professional installation, please feel free to contact us. Let us help you make your home a mosquito-free zone!